songbird! iTunes for Ubuntu
Songbird is a opensource music player that utilizes the cross platform frameworks and will runs in Linux, Apple, Solaris & Windows.
You can get it downloaded for free from here
Linux System Requirements :
glibc 2.3.4 or later
XOrg 1.0 or later
gtk+2.10 or later
fontconfig (also known as xft)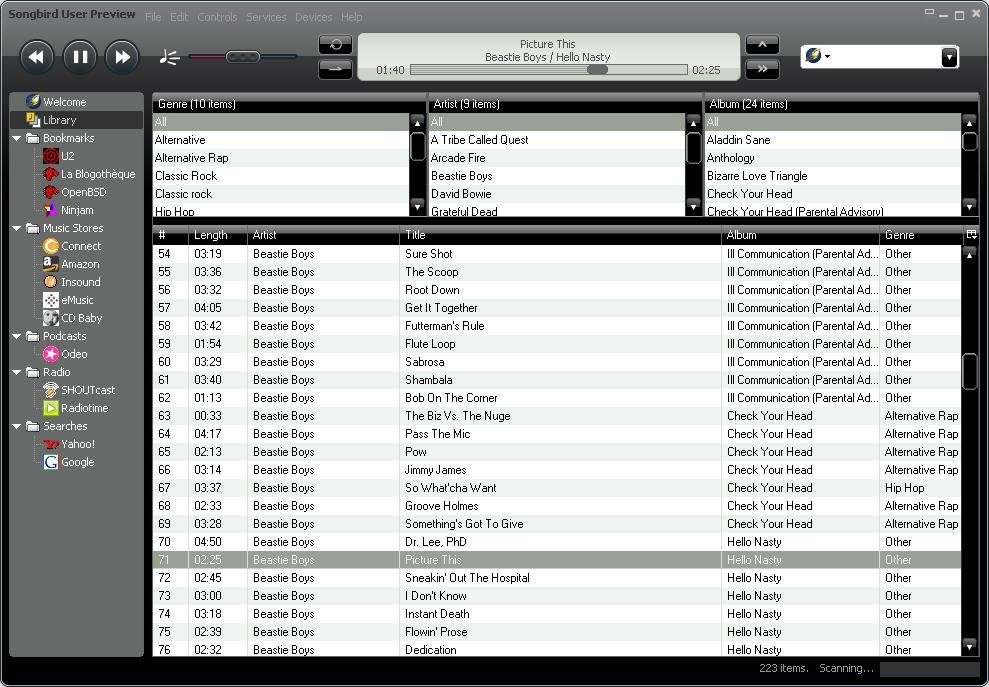 libstdc++6
1.5 GHz Pentium 4 or comparable
At least 512 MB of physical RAM
At least 100 MB of available space on your hard drive
16 bit sound card (Recommended: 32-bit Sound Card)
Speakers or headphones
Download the package and extract it.
tar -xzf Songbird_1.4.3-1438_linux-i686.tar.gz (replace with appropriate version)
cd Songbird
./Songbird
Accept the Terms & Conditions and the installation begins.
SELECT ADDON'S
ADDON INSTALLATION
INSTALLATION COMPLETED
WELCOME SCREEN
SONGBIRD SINGING!
Songbird has a cool user interface with lots of control options. It can sync with major music edition cell phones. Add a song or build a playlist, and Songbird automatically syncs it to your phone or MP3 player, so you're never without your favorite music.